THE SUMMIT at Kings Langley School
WEDNESDAY LUNCHTIMES, G104
Our club has moved from Mondays to Wednesdays 12.50pm in the same room G104! If you're a pupil, do come and meet us for a chat, questions and some fun down-time. We'd love to hear your thoughts about life's big issues as well as other stuff too.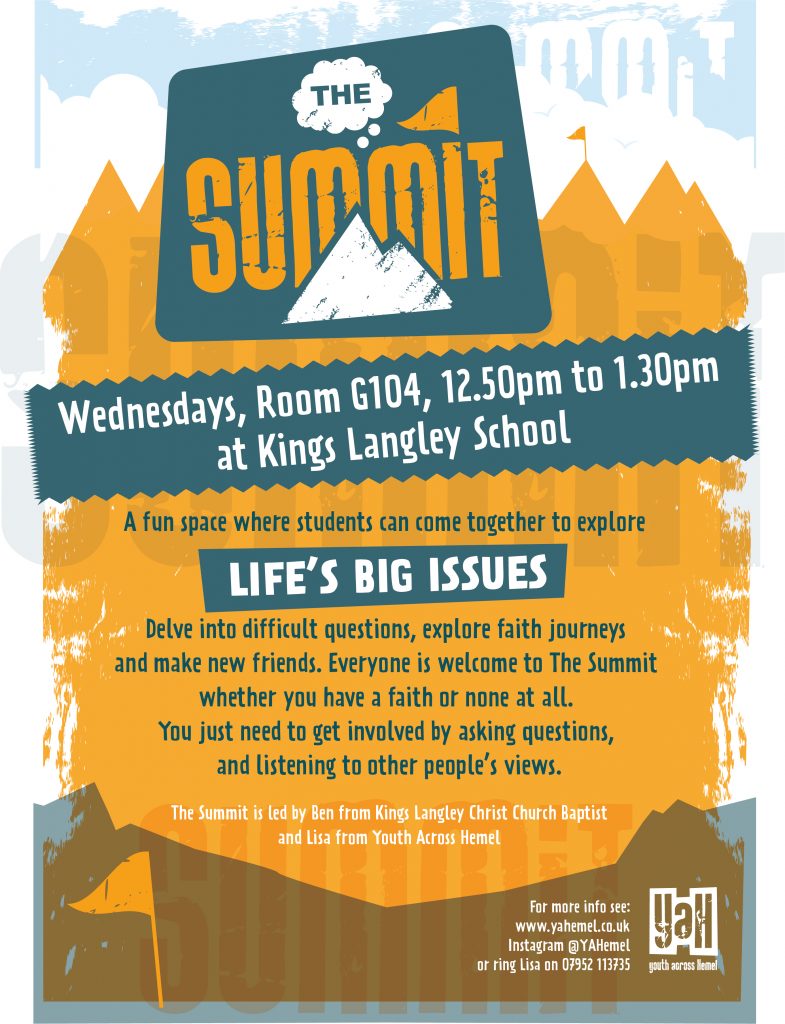 HEMEL SCHOOL CLUB at Hemel Hempstead School
THURSDAY LUNCHTIMES, M13
This established club run by South Hill Church offers a relaxed space to chat and chill with friends, enjoy games and snacks and have a look at the Christian faith. All year groups are welcome. The club is led by SHC Children's Pastor Anna Nick and Youth Leader Sorrel Harden.
Other clubs
We' d love to set up more lunchtime clubs so if you'd like to see one in your school, do get in touch by emailing info@yahemel.co.uk, and we'll do what we can to get one up and running.