PHOTO SCAVENGER HUNT
complete by Sunday 25 October 2020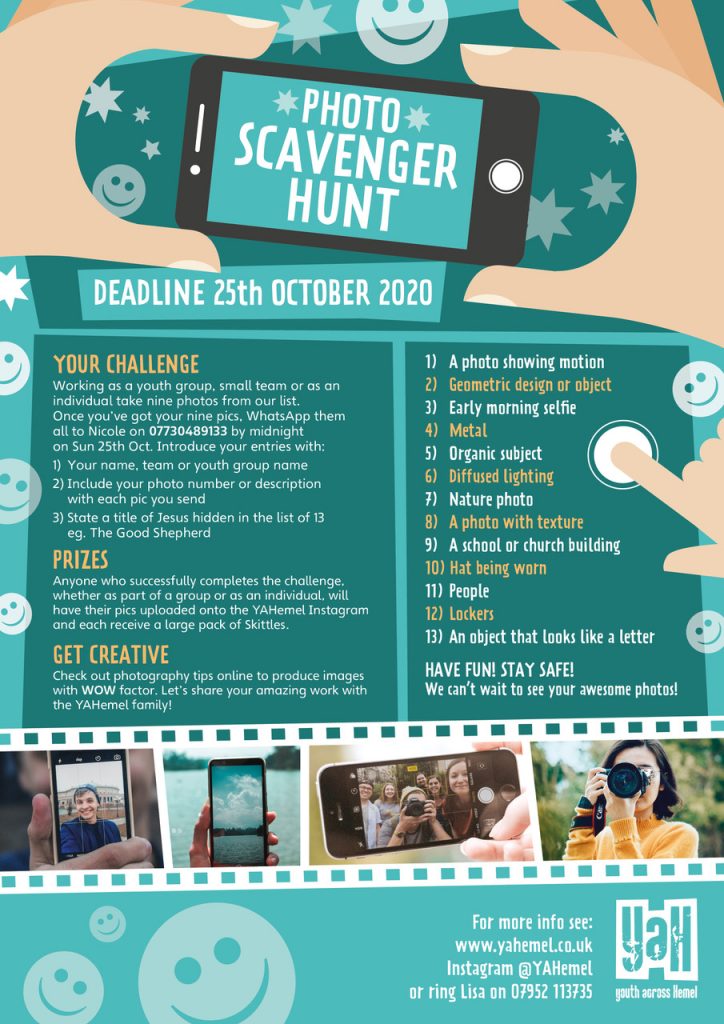 OPERATION CHRISTMAS CHILD
Collection week 9-16 Nov
Fill a shoebox with generous thoughtful gifts and seize the opportunity to support and connect with children internationally this Christmas.
A simple shoebox gift can send Good News and great joy to children around the world!
If you're a youth leader, let us know how many shoe boxes you'd like to help support Samaritan's Purse Operation Christmas Child. See their website for more details : https://www.samaritans-purse.org.uk/
CREATIVE IDEA: Why not decorate the inside of your shoebox with a game or play space eg snakes and ladders, dolls house, space station, lego platform etc – and include relevant toys
YAHemel can also collect your shoeboxes and deliver them to The Entertainer in the Marlowes, Hemel.
Ring Lisa on 07952 113735 for more info.
DENS SPONSORED SLEEPOUT
Friday 13 Nov
Raise some funds for the homeless and take on the Sleepout Challenge by swapping your cosy bed for a sleeping bag . Put yourself in the shoes of those sleeping rough during the cold winter months and throughout the year.
Do get in touch if you'd like to join a group of YAHemel young people at a local venue.
CHRISTMAS PIZZA CHALLENGE
Deadline: Sunday 6th December
More details coming soon!
LET'S GO KAYAKING
Now postponed to summer 2021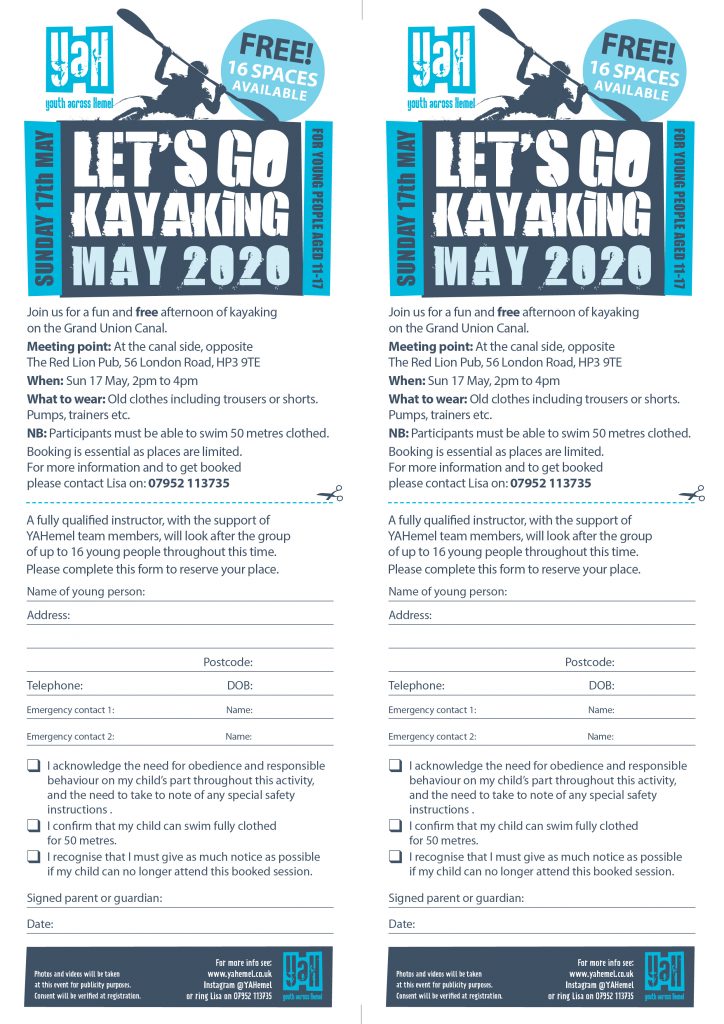 If you're interested in this event, get in touch with Lisa on 07952 113735 so we can reserve you a place and keep you posted.
Get in touch…
… if you want to see something happening! We'd love to hear your ideas!