Challenge Accepted, Sun 17 July, 2-4pm, Grace Baptist Church, 361 Galley Hill, Hemel Hempstead, HP1 3LA
More summer sporty fun, this time with kick.org.uk . Really looking forward to see you there!
Leaflets for this event can be printed from this pdf ChallengeAcceptedLeaflet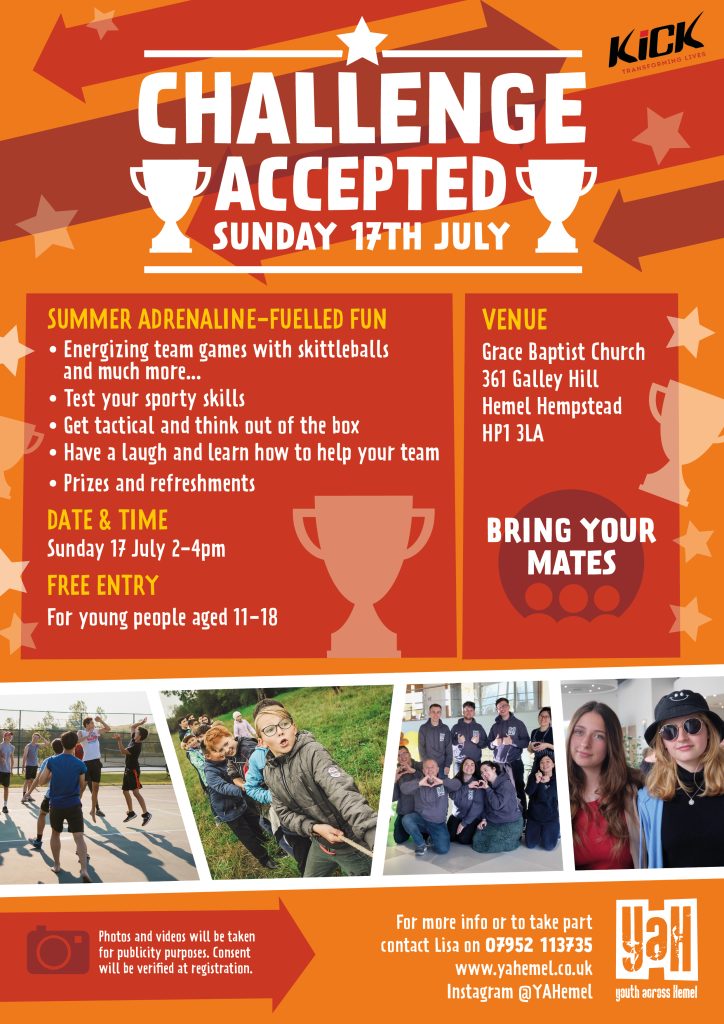 Get in touch…
… if you want to see something happening! We'd love to hear your ideas!